The watchwords of east coast tycoons
To look like a bigshot in an airport, a business magazine advises, buy a certain carry-on bag by Hermes. It's bigger than it looks, "but still small enough to tuck under your seat in business class." It costs $3,495 but, hey, it's "the best way to go big while going home."
And why fly business class? Well, you wouldn't want to show a bag like that to the hoi polloi in economy. Besides, another magazine tells me, "Business travelers don't like to be seen in the economy section if their colleagues are in business class.'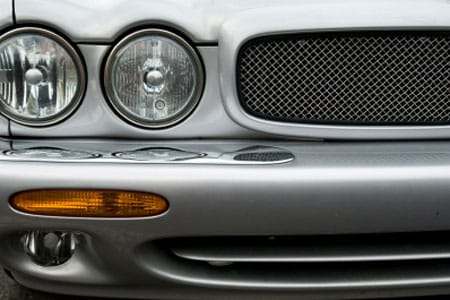 There's no end to ways you can blow big bucks to impress peers, rivals, and prospects. After a day of trying to negotiate an arrangement with your biggest client, do you want to nail the deal down? "Easy," says one of the many consultants who actually get paid to tell you how to succeed in business by paying through your nose. Just drive the homeward-bound client out to the airport, not in your grubby Taurus, but in a $299-a-day, rented Jaguar.
When I read such stuff, I wonder how the business giants of Atlantic Canada managed to build their empires. KC Irving, Roy Jodrey and Frank Sobey could squeeze a penny 'til it begged for mercy. They were cheese-parers par excellence, skinflints of the first water, devotees of a business religion whose first three commandments were: cut costs to the bone, put every nickel of profit back into the business, and never flaunt your wealth.
If anyone ever writes a book about these guys, and their successful disciples in this part of the world, its title might well be Titans and Tightwads of Down East Canada.
Annapolis Valley industrialist Roy Jodrey said, "I don't drink liquor. I don't give a damn about drinking my coffee from a china cup. Why in the hell should I pay to fly first class?" When friends did persuade him to join them in first class during one short flight, he glared at the cabin's luxury, squirmed guiltily, and grumbled, "The people of Hantsport will know about this even before I get home." Nothing angered him more than finding in an out-box two stamped envelopes bound for the same address. A stamp saved was a stamp earned.
KC Irving not only drove Fords himself, but insisted his sons drive them as well. No Jags for those guys. It was at night, when phone rates were low, that he made as many of his long-distance business calls as he could, and to get the cheapest possible telegram rates he restricted his wires to 10 words or fewer. In his eighties, he regularly grumbled to his sons that, late at night, their Saint John office buildings were burning too many lights. Even today, Robert K. Irving sometimes throws a penny on the floor in front of new employees, and says, "If my grandfather, KC Irving, walked in here right now, he'd stoop down and pick that up."
Jodrey's idea of fine food was baked beans with a slab of ham. Irving's was lunch at a Howard Johnson motel. Sobey's was a New England (Jigs') boiled dinner. That's what he served me one sweltering Saturday at his modest cottage on the St. Mary's River in Nova Scotia. He heaped my plate with steaming foothills of carrots, potatoes, parsnips, onions, turnips, cabbage and the finest corned beef money could buy at a Sobey's supermarket. Blankets of fat swathed the stringy, red meat, and the whole meal, the biggest anyone ever shoved my way, would have horrified devotees of nouvelle cuisine.
He'd boiled it himself, and been looking in on the simmering meat for hours. He was the guy who'd built a retail empire that grossed a billion dollars a year, but no-one could ever say he was too self-important to whomp up a New England boiled dinner. He served bowls of canned peaches for dessert, and tea. He rinsed out the pickle jar we'd just emptied, filled it with milk, and brought it to the table. His wife, Irene, had Alzheimer's disease and rarely spoke, but when she considered the milk in the jar, she sighed, "Oh, Frank."
"Look, Rene," he replied. "I'm not going to wash out a jug if I don't have to, and I'm sure as hell not going to let you do it."
This was his camp, dammit, a place where no-one had ever dared be pretentious. He was a Down Home man who'd cooked a Down Home meal. To him, to Jodrey, and to Irving, anyone who'd pay thousands for a bit of luggage was not just an inept business person, but as crazy as a loon.