When goods and food were scarce, our ancestors had to make do with what they had. There's a lesson there for us
GENEALOGISTS ARE always looking for their families. As we learn more about our ancestors, we must pass beyond names and dates—the skeleton—and discover their lives and times. At some point in our research we realize that our ancestors were as smart as we think we are, and they often operated along different lines than we do today. They had to. Our ancestors were resourceful people.
Down to my parents' generation, scarcity and care with what you had were normal parts of day-to-day life. Adults had lived through the Great Depression of the 1930s and World War II. Even fairly well-to-do people from that era would look askance at our wasteful habits. Shoes were resoled, not chucked away. Socks were darned, collars and cuffs turned. Being frugal was deemed a virtue, not a sign of hardship.
My parents kept a maid, but it was no big deal if the family sometimes ate leftovers, which my mother picturesquely termed "layover-catch-meddlers." That, translated, meant "don't ask, just eat." I have no idea how many starving children in Asia were saved because I ate my carrots. But before the privileged lives Canadians have enjoyed since 1960, we were recycling and reusing. The economic news suggests that we should study our past for ideas for the future.
This brings to mind one of my more unusual experiences as a genealogical book reviewer. Twenty years ago, I was called upon to write a review of what was essentially a cookbook. In Travel On, Jean-Doris LeBlanc wrote about the foods eaten in Chéticamp, NS, in the early 20th century. The Acadian cooking she described was not elaborate, but it was tasty and nourishing.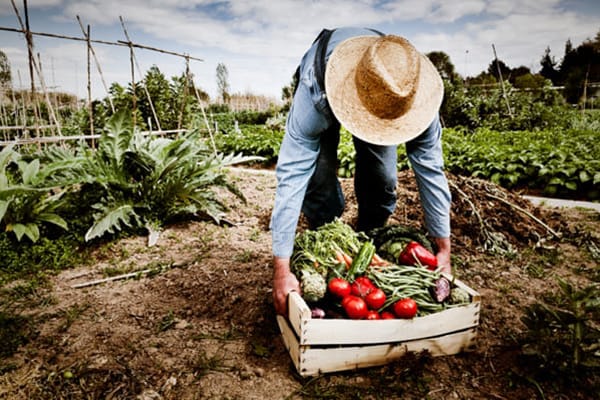 What struck me was that most of the ingredients were local. Cranberries, blueberries and rabbits came from the fields and woods; cod and eels from the waters; potatoes, onions, rhubarb, beans, turnips, cabbage from the garden; chives, savory, thyme from an herb bed. Apples grow well here, so these were used. If you kept a cow for milk and butter, and a few chickens for eggs and the occasional pullet, you could do quite a lot. You would have to buy flour, salt and sugar or molasses. In her 1986 book, Jean-Doris's Acadienne needed nothing more than water from the well and a good stove to do wonders with these ingredients.
We may not be facing quite that degree of limitation in what we have available, and the urban dweller (as Haligonians learned recently) has to be stealthy to keep even a few chickens, let alone a cow or a goat. Still, there is much we can do to stretch our money as its spending power diminishes in the face of escalating prices. One of those measures is to do as our ancestors did: buy local and prepare more of our own meals. Perhaps we could try growing a few vegetables or herbs and using them.
Saying we don't have time is a cop-out. How much leisure did grannie have when a house did not have labour-saving appliances, when water didn't flow in from the well unaided, when everyone had chores instead of entitlements?
Genealogists must be, above all else, historians and attempt to learn about the past as it was. At the same time, each generation of historians views the past from a different perspective than those who went before. One of the validating reasons for doing genealogical (read historical) research is to explain the present, how things got to be the way they are now. As the sage observed, those who fail to learn from the mistakes of the past are fated to repeat them. Intelligent genealogy, the sort that can be enjoyed by someone not interested in the begets and begats of the particular family, can tell us much about the times the people lived through, the details of daily life, and perhaps offer us a few useful tips.
Since I made use of Jean-Doris LeBlanc's book in this column, I'll quote her comment: "It is good for us to realize . . . there are ways to eat well without spending a fortune. Our recipes are big on simplicity and the strategic use of leftovers, almost a lost art today." In a Canada that seems to be losing its traditions, Jean-Doris's observation can apply to more than food preparation. There is a message there for genealogical historians, too.
Dr. Terrence M. Punch is the author of the newly released book, Erin's Sons: Irish Arrivals in Atlantic Canada 1761-1853 (Baltimore: Genealogical Publishing Company, 2008).