Many records from the past relied on memory—which can be unreliable
ON A PAGE headed "1835," the register reads: "2nd March baptized Andrew, 2 weeks old, child of James and Mary Brown." The sponsors are listed as "William Jones and Anne Smith."
This seems like a nice piece of someone's genealogical puzzle, and it could be—but then again, its value depends on its context. What if you find that a couple named William and Mary Brown had children christened in that church in 1832, 1833, 1837, 1839, 1841 and 1843?
Moreover, no one named James Brown appears anywhere else in that register, or in any other record of the time in that community. Can you still insist that there was a James Brown who had a child baptized in 1835 in that place? Or should you assume that the entry meant to say "William" rather than "James?"
Genealogists often encounter such dilemmas. The literal-minded will be content with what the entry says. Others may assume that the record was incorrectly written, and will interpret accordingly. But sometimes a record from another date will clarify matters.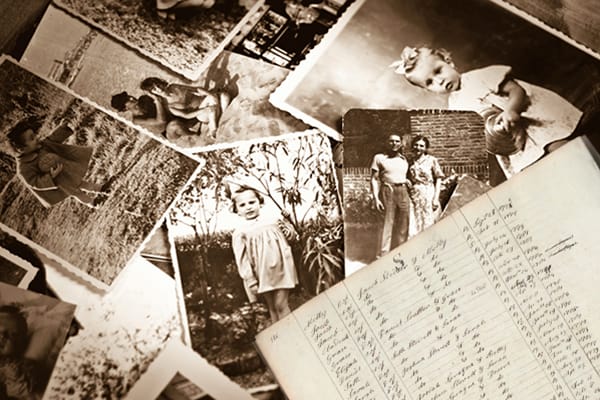 Let's say that you come upon the 1865 marriage record of "Andrew, son of the late William and Mary Brown" of that community. You have probably resolved the matter—or have you? You then discover that this Andrew Brown wasn't 30 years old in 1865, but was 24. This poses a new question—but then the 1871 census turns up Andrew Brown, aged 35, with a wife of the right name and living at a relevant address.
The records sometimes offer as many questions as answers, which may be what keeps so many of us tuned in.
The late Nova Scotia historian Winthrop Bell used to tell the following anecdote: A man met a friend who remarked, "I hear you have just made $10,000 in Southern Pacific stock." The reply was, "It wasn't Southern Pacific, it was Northern Pacific; it wasn't $10,000, it was $1,000; it wasn't recently, it was a year ago; and I didn't make it, I lost it. Otherwise, the report is perfectly correct."
The moral of the story is that what we hear and what we read may not be entirely reliable.
Ask any investigating officer what happens when police canvass witnesses at a crime scene. One saw three men in sweatshirts get into a silver sedan and speed away up the street. Another saw two men, one in a leather jacket, drive off down the street in a green sports car. A third person saw one man carrying a gun, another insisted he had a knife and a third witness saw no weapons at all.
Some of our accounts of historical events show almost the same sorts of variation, for the simple reason that many of us don't really take in much of our surroundings.
If you go to and from work five days a week using more or less the same route, you can become so inured to the scenery that you scarcely notice it. One day someone says, "I see that they tore down that big house on Queen Street." You hadn't noticed, and now that it has been brought to your attention you don't really recall what that house looked like.
Can we doubt, then, that a clergyman sitting at his register, making the entries for the past week by candlelight, might inadvertently confuse the names of participants in a ceremony? Without meaning to, when he enters that baptism record, he confuses James Jones and William Brown, so that each is entered for posterity with the other man's given name. It has happened—I've seen the evidence.
Human error was the cause for much garbled information that was entered into our record of the past. The best we can do is to seek corroborating evidence. Failing that, we have to make our best educated guess, which is fine—so long as we let anyone reading our version know that it is just that—a guess.
Dr. Terrence M. Punch is a member of the Order of Canada. His latest book, North America's Maritime Funnel: The Ships that Brought the Irish, 1749-1852, was recently published by Genealogical Publishing Company, Baltimore.