There's life yet in gritty, tightly knit outport communities.
In Reefs Harbour on Newfoundland's Northern Peninsula, a handful of fishing sheds-their sides weathered to a uniform silver-grey-stand like forgotten teeth on a half-buried lower jaw. Lobster markers hang from coils of yellow rope inside their dusty windows.
A single boat curves in towards the harbour, its engine the only sound in the still air, a solitary fisherman at the stern. Every few seconds, a small wave breaks over the shoals in the harbour, loud enough to drown out the vessel's approach.
You can't shake the feeling that Reefs Harbour is asleep-asleep like Rip Van Winkle, breathing slowly through a nap that could last for years.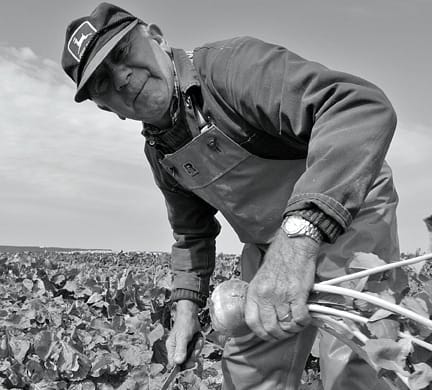 Up and down the island's west coast, with the end of the lobster season traps are standing in regimented rectangular stacks deep back in the woods, hunkered down as if already waiting for winter-even though it's only early August.
In North Harbour, St. Mary's Bay, the small convenience store has closed, the sign gone and a basketball net is put up in the parking space. The store used to be connected to a family home looking out over the wide, flat bay. Coming in the door at suppertime, you'd smell cabbage and gravy; you'd have to wait a few minutes while someone pushed back from the table and came into the store to ring in your chips and Coke.
It's not just North Harbour: it's Sandringham, on the Eastport peninsula nearing central Newfoundland, and Swift Current on the south-reaching Burin Peninsula and many, many more. With shrinking populations in communities the stores, often known as the "Groc and Conf"-shorthand for their wares in groceries and confectionery-have smaller and smaller margins, their owners working more hours because they can't afford staff. So the signs come down and the inventory goes back.
But when it comes to forecasting the demise of outport Newfoundland, you'll meet people in a hurry to tell you that rumours of its death have been greatly exaggerated.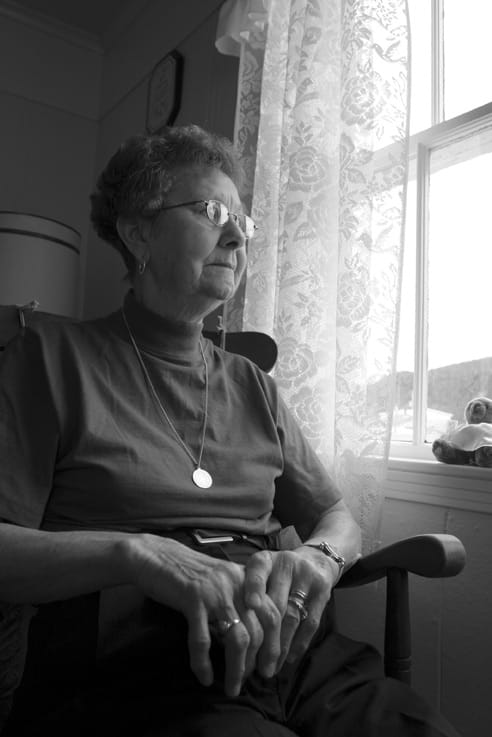 Where and when there's a fishery-less frequently now that there's so little cod-it works with such frenzy that people who have never seen it can hardly imagine. Big fish trucks with grey, yellow and blue fish boxes piled along their flat backs roar down rural roads belching black diesel smoke, heavy with loads of capelin or snow crab. Plants race through shrimp hauls, trying to keep up with the vessels' intent on catching their share before quotas are reached. There are long hours and multiple shifts, with an aging, diminishing workforce.
Comment about the struggle of keeping a fish processing plant going, and up above the fine grey sand of the beach at Eastport, a businessman will make a point of almost physically turning you towards the speck in the distance to point out the small town of Salvage and its vibrant fish plant. Go to the town on a Sunday and it's hard to keep from being hit by a forklift on the main street.
Comment on the unworldly quiet of the empty side streets in Cape Broyle, just south of St. John's, and you'll get an angry retort telling you that three babies have been born in the last few weeks.
What no-one should forget is that there are still thousands of outport Newfoundlanders, and these are resilient, hard-working people-it's just that there are fewer of them. Scores have left for greener pastures, to the point that the number of school-aged children in the province has fallen by 30 per cent-or 27,000-in the past decade alone. The stories the travellers send back about drugs and violence and gangs are sometimes daunting, but money can provide an irresistible lure....
Outport communities are shaking themselves like a dog, shaking themselves into a new arrangement and then lying down again, changed in fundamental ways. But giving up doesn't really seem to be in their vocabulary: communities are driven, as always, by their people.
There are more and more tourists along the Northern Peninsula and across the Avalon, tourists struck by the bare vistas and raw, rugged beauty of the place. If stunning aesthetics are the skin that covers Newfoundland and Labrador, then its people are the sinew. Sometimes they even look the part, strung together with twine and leather, their faces the image of being the next best thing to indestructible.
Without cod and with fewer people, the outports are changing forever. Not a requiem yet, perhaps-but still a different, desperate song, sung by fewer voices.
They'll admit that in an honest instant at the convenience store-so long as you find one that's still open.
G. Mark Lane has been actively engaged in the art of photography since his parents bought him his first camera, when he was five; his work has been published locally, nationally and internationally. View Mark's work online at newfoundlandphotography.com. He and his wife, Rhonda, live in rural Newfoundland. Russell Wangersky is the editor of and a columnist for The Telegram, in St. John's; his first collection of short stories was long-listed for the Scotiabank/Giller prize; Wangersky's newest work, Burning Down the House, will be published in spring.