Of yarns and yearning in home-away-from-home online communities.
Having settled for the winter in Vancouver, I am now a cliché. Like countless Maritimers and Newfoundlanders before me, I've moved way west, and I'm homesick for just about everything I've left behind.
I'm like Bill MacPherson, who exiled himself from Sydney, NS, to Thunder Bay, Ont, and then moaned on the Internet. "Lard liftin', eh? Sittin' way too far nort of the Cape, and just a little too far west! Yes, indeed, another homesick Cape Bretoner making a go of it in Ontario...What I miss most: rolling on the waves in St. Ann's Bay...floating down the lazy Mira from Marion Bridge, and watching the most spectacular sunsets from Inverness Beach."
I'm like Crystal in Saskatchewan, who uses the Internet to tell the world, "Hey there, I'm from New Brunswick and just moved out west. I miss home so much. There's nothing like NB!!!"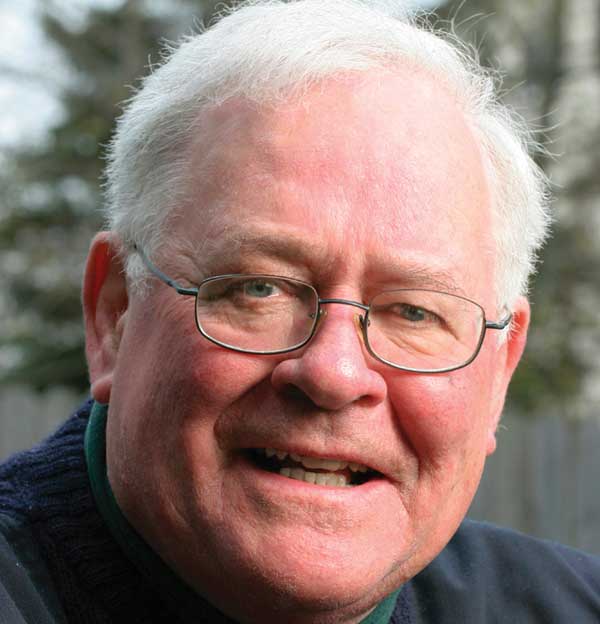 I'm like the Prince Edward Islander who settled in Mississauga, Ont, and told the managers of a website with gorgeous photos back home of Souris. "I thought I would never move back, but I realize now what I am missing. You are showing old Mousetown [Souris means mouse in French] to me in a different light. This way of life...is not what I need. Two years or less, I will come home."
Or how about the Prince Edward Islander in Montreal who told those who posted the Souris photos, "I love being able to catch a glimpse of home. It also motivates me to think of ways that I may be able to find or create an employment opportunity there, so I can buy that little house by the ocean!"
I'm like the Newfoundlander in Toronto who writes on the site newfoundlandersabroad.com. "I miss the salt air, the constant sound of waves against the shoreline, and the way people talk. There's nothing better than going home and being greeted by the familiar phrase-'What you at? What you up to?'-while enjoying salt fish and potatoes for supper, followed by a good game of cards."
I'm like Joanna, who was born and raised in Halifax but moved to the Netherlands. She writes on the website Explore Nova Scotia Guestbook: "I am almost sorry I found this site as just looking at my beautiful home-Nova Scotia-makes me more homesick than I can put into words....I have been recommending Nova Scotia to everyone I know....The friendliness, the sea, the scenic routes, everything is whatever anyone could possibly desire....Greetings to anyone and everyone in Halifax. Cannot wait to return."
I'm like Elvis, who calls Petitcodiac, NB, home. After spending three decades in Edmonton, he asserts on the New Brunswick Guestbook website, "You can take the boy out of New Brunswick but you can't take the New Brunswick out of the boy. God blessed me with living in the greatest country in the world, but he sent me out here from heaven: New Brunswick."
I'm like Vicki Merrigan-Schofield, a Newfoundlander who spent nearly three years in England, and found that coming home for a visit was like "slipping into a dream. While still in England, I had thought that I imagined home as better than it was. But now, when I looked over at Andy, my husband, and saw the grin on his face, and heard him say, 'I love this place,' I knew it wasn't just me who realized how special home really is."
I'm like my father, who spent most of his life in Toronto, but never let a summer go by without showing up at the old Bruce farmhouse in Port Shoreham, NS. And as sure as the sun shines in August, that's where I'll be when the weather turns warm.
And I'm like the late Eleanor Roosevelt. Her beloved retreat for decades was a modest estate called Val-Kill, which included a stone cottage, in Hyde Park, New York state. Remembering Val-Kill, she said, "The greatest thing I have learned is how good it is to come home again." Amen.
Editor's note: this is our beloved Harry's last Back Porch column, but he will continue to write the occasional story for Saltscapes. Look for a new feature on this page next issue.