Getting to Know Deirdre Kessler
Writer, teacher and broadcaster Deirdre Kessler is the author of 10 novels and picture books for children, as well as many non-fiction titles and books of poetry. In 2007, she spent time in Hobart, Tasmania, as part of a PEI-Tasmania island-to-island writers' exchange program. Currently, she teaches courses on Lucy Maud Montgomery and creative writing at University of Prince Edward Island. With her new collection of poetry, Afternoon Horses, coming out this spring, Saltscapes spoke with Deirdre about her love of PEI, the desert and Tasmania.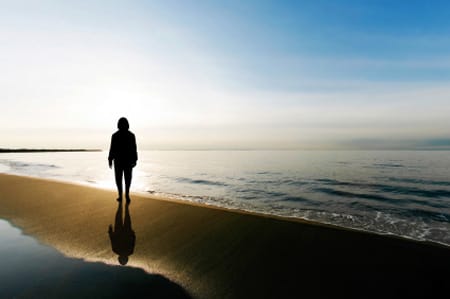 Q How did you come to be a writer?
A My mother and grandmother were excellent storytellers. Otherwise, I just wrote.
Q You were born in the US and lived in Toronto and New Brunswick. Why did you move to PEI?
A A neighbour in New Brunswick once told me PEI would suit me. I thought it was a bizarre thing to say, but we took the ferry from Caribou to Wood Islands. When I first saw PEI, I fell in love with it.
Q What was it about the Island that attracted you?
A Never before had I fallen in love with a landscape except in fiction. It happened to be an early spring. Everything was gorgeous and it was warm. The 10,000 greens and the red earth and the blue sky-I was just a goner. I still feel that way, but since then I've also fallen in love with the desert. And now, I'm absolutely in love with Tasmania.
Q Some time ago you quit your teaching job at a PEI elementary school, sold your house and camped in the Mojave Desert in California for three years where you wrote a series of novels for children. Why?
A Unlike beautiful PEI, which I adore, one can look into the distance in the desert. I would walk until half my water ran out. Just being able to move around outside without thinking about winter was freeing.
Q Why children's literature?
A That was a surprise to me. When I was teaching, it became known that I could tell stories. If storms caused the school to close early, the kids would come to my teaching area while we waited for the buses to arrive, and I would turn off the lights and tell stories.
Q And Tasmania, another island. Do you just love islands?
A Yes, there is something about islands. There's a kind of pride that comes from being cut off from the mainland and having a sense of independence.
Q Deserts and islands… What do they have in common?
A The desert was an old sea… There's the expanse. Yesterday, I looked out across the Gulf of St. Lawrence. I couldn't see any other land, just this gorgeous blue and this expanse of water. It makes me happy. There's something restorative about wide-open spaces whether they're ocean or desert.
Q What do you like most about writing?
A There's a focus of attention and an immersion when I'm writing that stops time.
Q What does poetry do for you?
A Poetry is the first language. It's closest to what is at the heart of language. To write poetry is to strip away all but what's essential. It's close to the bone, close to the heart, close to the core of what's being human and what's using language.
Q What's your most treasured possession?
A Blackie, my childhood teddy bear. When I was little, he used to get up every single night as soon as I fell asleep and check everything in the house to make sure there were no burglars or monsters or thieves or mean people.
Q What's your biggest regret?
A I let go of people. There are people who have gone from my life and I don't know where they are.