Five options for great eats
Bottom line: Cavendish, PEI—best known as home to Anne of Green Gables—is spectacular. From building sandcastles on sandy shores backed by take-your-breath-away red sandstone cliffs to visiting the Green Gables homestead, the area is big on appeal, attracting generations of families, romantics, outdoor enthusiasts and foodies. The latter have stellar choices all along this storybook landscape of small farming communities and fishing villages. Here are but a few foodie highlights:
1. The Pearl Café
This charmingly eclectic and intimate 36-seat café, tucked between the postcard pretty Acadian fishing village of North Rustico and the resort area of Cavendish Beach, is a must for casual fine dining. With an emphasis on supporting local farmers and fishers, an award-winning menu, and creative ambiance (think decor awards), they have a huge following of locals, summer residents, and tourists. "No attitude here," says owner Maxine Delaney. "We have fun. We take pride in the food and atmosphere created. Mostly we make people very happy." Information: (902) 963-2111 or thepearlcafe.ca.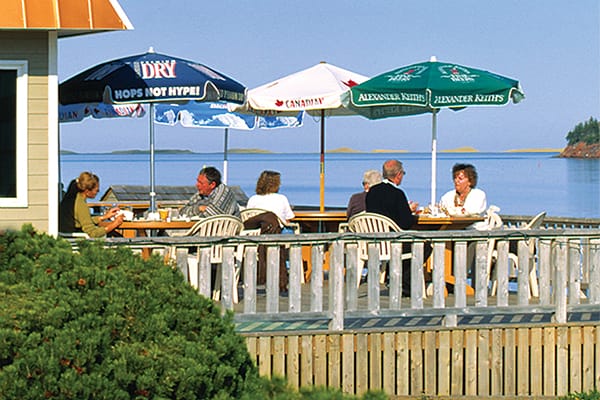 2. Carr's Oyster Bar
The world-famous Malpeque oysters served at this relaxed, licensed eatery are so fresh, they were likely plucked that morn from oyster beds on the Stanley River. Have a gander at the menu, watch the oyster shucker at work, and if the day is fine, take a seat on the deck overlooking Stanley Bridge Harbour and New London Bay to watch the boats and the world go by. Information: (902) 886- 3355.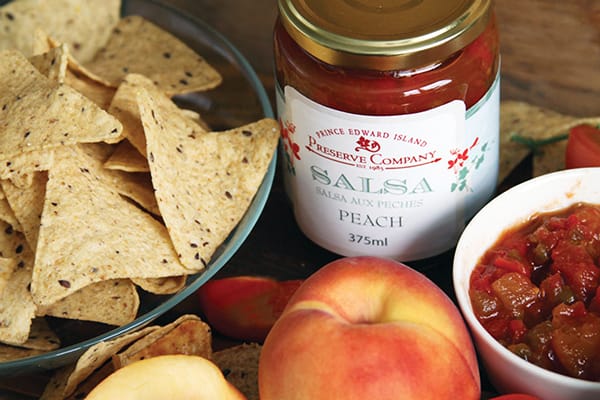 3. PEI Preserve Company
Never rush a visit to the PEI Preserve Company's restaurant in New Glasgow, one of Canada's prettiest villages. Inside an invitingly warm yellow-hued, renovated 1913 butter factory, positioned so it overlooks the River Clyde, you'll find plenty of reasons to linger with loads of sampling in the gift shop where customers see, smell, and taste preserves prepared for market. The onsite restaurant tempts with breakfast, lunch, and dinner. Do try the homemade ice cream and desserts. Afterward, the property's gardens are perfect for a post-meal amble. Information: (902) 964-4300 or preservecompany.com.
4. Richard's Fresh Seafood
Some say the best fish and chips in the world come from Richard's Fresh Seafood, on Covehead Wharf, about a 40-kilometre drive from Cavendish. "It breaks my heart a little bit when they close at the end of each season," one local confides. Eating fresh seafood with a view of fishing boats, beach, and blue salt water is one of life's pleasures. Information: (902) 672-3030 or richardsfreshseafood.com.
5. COWS Ice Cream
COWS is just about synonymous with PEI. But did you know the popular ice cream chain with the fun cow-themed merchandise began in Cavendish in 1983 by serving just one flavour—vanilla—from an old family recipe? Well, that venture took off! Now found across the country, this sinfully good ice cream with the zany names (it tops many world's best lists) is a palate pleaser. In Cavendish, go big: Ask for a double scoop with Wowie Cowie and Gooey Mooey, two of the most popular flavours. Information: 1-800-565-2697 or cows.ca.
Recipes