What to give the planting-obsessed for Christmas, birthdays, or just because
The only thing gardeners like more than growing plants is receiving gifts that are connected to gardening. I know this because I have a house full of botanically themed things—from art on the walls to plants everywhere, dried flowers, flower-themed work by local artisans—you name it and I probably have one. My dishtowels have plants on them. I have gorgeous pillows done in flower and foliage motifs, including a few special ones done by Nova Scotian silk artist Holly Carr. The many storage boxes for paperwork and stationery supplies and yarn and garden records all are covered with flowers, and some have birds, bees, butterflies and dragonflies in the mix, too.
So I'm well positioned to help out the person searching for the perfect gift for the gardening enthusiast in their life; with a focus on some locally-made items in the mix. Make yourself a cup of (locally-sourced) tea and let's get on with the suggestions!
Plants. We're not talking about the poinsettias that people bring as hostess gifts to parties, where the plant is sometimes as polarizing in popularity as fruitcake. Attractive houseplants brighten up a home at any time of year, and can range from foliage delights such as ferns and air plants, to elegant flowering orchids and flamboyant tropicals like hibiscus and bromeliads, to the myriad and delightful cacti and succulents.
If you are buying a plant as a gift for Christmas or other wintertime event, make sure that it's a relatively mild day when you purchase it, have it well wrapped in cellophane and paper sleeves, and get the plant into a warm car and home as quickly as possible.
For bonus points, pick out an attractive container, such as one made by a local potter, woodworker, or other artisan. I have a purple pottery bowl—created by Tatamagouche's Sara Bonnyman—which holds three petite orchids, always sitting on my desk. It makes me happy to look at it.
Great gardening books. Like most gardeners, I have a lot of garden and plant books in my library—as in hundreds of them, from texts I used as a student at the Agricultural College, to antique books that are fascinating if outdated, to recent and brand new releases. One of my current favourites is written by a long-time acquaintance of mine, Kylee Baumle, whose latest book is called The Monarch: Saving Our Most-Loved Butterfly. This isn't just a book for gardeners, but for anyone interested in nature, conservation, and how to help the beautiful (and threatened) Monarch butterfly; that especially includes teachers and kids from probably about grade 4 and up. I read the whole book in a few hours, learning plenty I didn't know about Monarchs.
Other great books I've been enjoying lately include The Salad Garden by Joy Larkcom (excellent resource for kitchen gardeners), Wildflowers of Nova Scotia by Newfoundland horticulturalist Todd Boland, and Houseplant Handbook by David Squire (always a good choice to give to someone with houseplants, and with a sincere desire to keep such plants alive).
Well-made gardening tools. You might get chased out of the house on Christmas day if you give your gardener a shovel as a gift, but there are some excellent tool choices for gift giving. I have two hand tools I would never be without—a good sharp pair of Felco pruners, and a Japanese digging knife, or hori-hori. The latter is useful for digging out weeds, loosening soil, cutting off roots, dividing perennials and herbs, and planting bulbs, annuals, transplants and small perennials. The only time I'm in the garden and don't use mine is when it's been misplaced—temporarily, of course. Someone needs to invent gardening hand tools with GPS locators in them.
Other great garden tools include bulb dibbers/dibblers, stainless steel soil or birdseed scoops, metal watering cans such as the beloved Haws cans with their brass 'roses' (nozzles), soil and compost thermometers, stainless steel seed-keeping tins, and steel or pottery kitchen compost bins. Always choose quality products, and avoid cheaply made tools that won't last weeks, let alone years.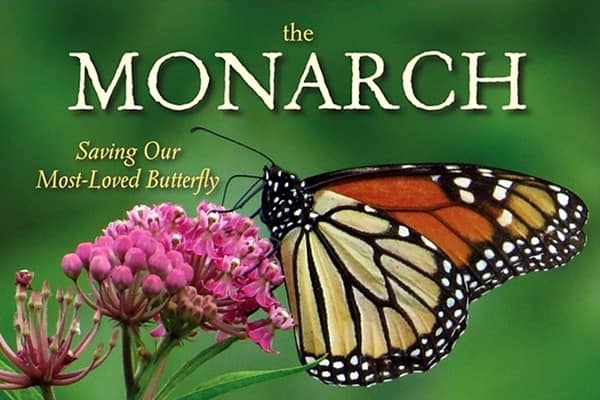 For the birder. Gardening and birding go hand in hand for many gardeners. Gift ideas include all-purpose or specific seed-feeders, (such as peanut 'wreaths', suet feeders, Niger seed feeders, and sunflower feeders), nest boxes, birdbaths and waterers. You can often find locally-made feeders and nesting boxes at artisan and craft sales or at garden centres and nurseries.
Botanical and garden themed art. Because gardening isn't just a pastime for many of us, we like to decorate our homes with plant-themed artworks. My walls are covered with all sorts of garden related art—photographs, paintings, prints, pottery tiles, silk wall hangings—as well as locally made vases (wood, crystal and pottery) for holding dried or fresh flowers. Some years ago, I bought one of Fredericton, NB, artisan John Welling's Botinicals sculptures for my mother; then I began receiving them as gifts from family members. The sculptures are painted metallic representations of garden and wild flowers, most of them native to our region, like ladyslippers, violets and pitcher plants—and most are mounted in small pottery saucers to counterbalance them and allow for easy display—except for a large sculpture of purple clematis which hangs on the wall. These bring great cheer, especially in winter when there's nothing blooming outside and fresh flowers aren't always readily available, or there's a lull in blooming from houseplants.
Plant-themed products for body and home. From beeswax candles made in the form of flowers, pine cones and other garden icons, to soy wax candles and room sprays scented with natural essential oils, to soaps made with seaweed, herbs, and spices, there are endless lovely garden themed items for gift-giving—including many made right here in Atlantic Canada. I love the scent of beeswax candles but I tend to buy tapers or pillar candles for burning, and decorative floral-mould ones just for accents on the table. I also love soy candles scented with natural oils such as lavender, wintergreen, lemongrass and cedarwood, made by New Scotland Candle Company in Port Williams, NS, as well as their herb and botanical room and linen fresheners. I keep a bottle of the wintergreen spray in the car to help it pretend that it's clean—even if you could plant crops in the back due to all the soil and related products that have been spilled there over the years.
I don't know how many gifts I've given to fellow gardeners of locally made soaps that use herbs, spices, and other plant products to make the soaps (and the gardener) smell great while also getting the garden's grit off our hands and feet (and clothes). And once we're clean, there are many different creams and lotions that help soothe skin, again including a dizzying number of great locally-made products.
Indoor greenhouses and veggie planters. Growing a few fresh herbs and salad greens on a bright windowsill can certainly be done, but many of us don't have enough window light for good seedling growth. The solution can be a tabletop or floor-model plant stand with adjustable lighting that is designed to promote great plant growth. There are numerous models available or if you're handy, you can build your own with a good light fixture to hold proper LED grow-lights. I have a small one from Lee Valley that sits on top of one of my many bookcases, and which I use in winter for growing microgreens, pea shoots and other tasty salad additions.
Outdoor greenhouses, trugs, and cold frames. I've written before about how I grow all my vegetables and herbs in an assortment of planters from pots to large, raised trugs built by friends. I don't have a greenhouse where I live now, but I do have a portable plant stand with a protective vinyl cover that I use for hardening off plants in spring. I'm hoping to build a small cold-frame next spring for starting an assortment of greens and cool-season veggies earlier than I could otherwise start things outside. There are many plans for cold frames, raised garden boxes and trugs available online. If you're handy, you can build a coldframe for the gardener in your life, save money and be a hero forever in their books.
Gift certificates. Don't want to risk buying a plant in winter? Not sure what the gardener already has for books or other gift ideas? A certificate to a place like Halifax Seed, Newfoundland and Labrador's The Seed Company, Lee Valley, or any great local garden centre is always a thoughtful gift that brings pleasure to the recipient at least twice: upon receiving it, and upon redeeming it.
The other great gift certificate that is always appreciated is simple and inexpensive—the gift of your time to help the gardener, whether it be with digging and dividing, moving soil, lawn and yard cleanup, or any of the myriad other garden activities that can always be shared by an extra set of willing hands. This often also has the added benefit of developing an interest in gardening by the helper. Which is a gift that keeps on giving.