There are a few things I know about Canadians, and Atlantic Canadians in particular. We value time spent with friends and family. We know how to have a good time while stretching a dollar. We are resilient and resourceful.
Most of us have suffered through a tasteless rehash of last night's dinner because our mothers taught us to eat our leftovers. We all have leftovers, and while I can't turn leftover pot roast into filet mignon, I can offer a few new twists on some old favourites.
Leftover turkey, in particular, is underrated. A hot turkey sandwich is a hands-down favourite, especially with ma mère's homemade fries cooked in an old cast iron pot! Or an oldie but a goodie: a turkey sandwich with dressing and cranberry mayo.
When buying turkey, allow for one pound per person. This provides ample serving sizes - and leaves a little for leftovers.
In order to make the best use of excess turkey, have someone remove the meat from the bones while others are cleaning up - it's easier if done when the turkey is still warm. Another suggestion is to make a stock from the bones the same evening: add carrots, celery, onion and water to the pot. This stock can then be used for meals such as turkey pot pie or soup the next day, or it can be frozen for up to six months.
Freezing the stock in one-cup (250 mL) amounts makes it easy to take out just what you need when following a recipe. If making a stock right away isn't convenient, freeze the whole carcass for use later.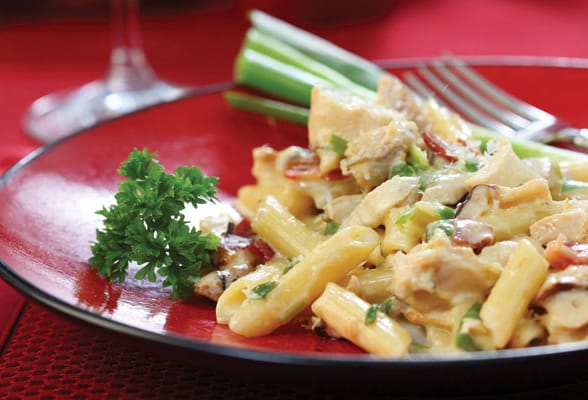 Recipes featured in this article: