FOR MANY readers the name Costas Halavrezos will bring back memories of the 23 years he spent as the honey-voiced host of the popular CBC Radio show, Maritime Noon. For others he is known as "The Spiceman," a peddler of spices with such divine smells and exotic names you dream of concocting dishes normally made in faraway places like India, Madagascar and Sri Lanka.
That dream can become a reality with Costas's book Seasoned: Recipes and Essays from The Spiceman, full of wonderful stories and recipes featuring the various spices he purveys.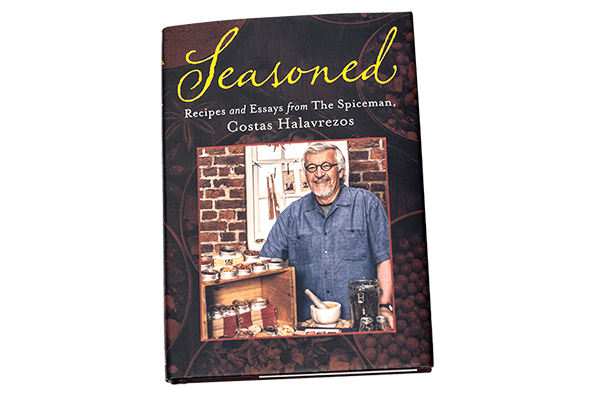 His story "Living on the Edge" is a favourite, recalling a time Costas tried a new dessert recipe out on dinner guests; the recipe didn't quite make the grade so Costas contacted the friend who had shared the recipe, who confessed that the recipe never seemed to turn out the same twice. That resonated with me as one of the mysteries of cooking that I love. I made the recipe—Cardamom Rice Pudding—from the story and it was delicious. I'm curious to see what it tastes like next time.
Other intriguing recipes include Caribbean Black Beans and Cornbread, Bread Pudding with Lebanese Seven-Spice, and Ageopelagiotiki Astakomakaronatha; now isn't that a name? You will be surprised to learn what it actually is!
A consummate storyteller, Costas opens each chapter with lovely anecdotes that draw in the reader, then rewards with an absolutely decadent and delicious ending. Nimbus Publishing; $24.95 ~AB