Risks associated with e-cigarettes unknown, potentially serious
While there are fewer cigarette smokers today than even a decade ago, the use of e-cigarettes continues to climb. It is too early to understand the health implications of these devices, but dentists are concerned patients' oral health may be adversely affected.
Electronic cigarettes, commonly called e-cigarettes, are intended to mirror cigarette smoking. They come with a battery, a cartridge filled with water, and flavouring. The flavourings include cancer-causing chemicals. The devices work like this: users puff on the e-cigarette and an atomizer heats the solution. An aerosol is produced and inhaled.
What's missing from e-cigarettes in Canada, but is present in these devices in many other countries, is nicotine. Many e-smokers have turned to electronic cigarettes as a way of weaning themselves off tobacco. Research indicates this is not a successful tool for stopping smoking, says Dr. Aaron Burry, director of professional affairs with the Canadian Dental Association in Ottawa. "There is a notion e-cigarettes might be helpful in quitting smoking. They have not been shown to be effective."
However, he notes, smoking e-cigarettes, or vaping, can actually be a gateway to smoking tobacco. Studies have confirmed that "young people start with vaping and move to cigarettes."Although it is too early for comprehensive research on the health impacts of e-cigarettes—they were first introduced into the North American market in 2007— preliminary research indicates that e-cigarettes kills cells in the mouth. A study conducted by Université Laval researchers found that a large number of mouth cells exposed to e-cigarette vapour in the laboratory die within a few days. According to the researchers, these cells are the body's first line of defense against microbial infection.
"Contrary to what one might think, e-cigarette vapour isn't just water," says Dr. Mahmoud Rouabhia, lead investigator and a professor in the faculty of dentistry at Laval. "Although it doesn't contain tar compounds like regular cigarette smoke, it exposes mouth tissues and the respiratory tract to compounds produced by heating the vegetable glycerin, propylene glycol, and nicotine aromas in e-cigarette liquid."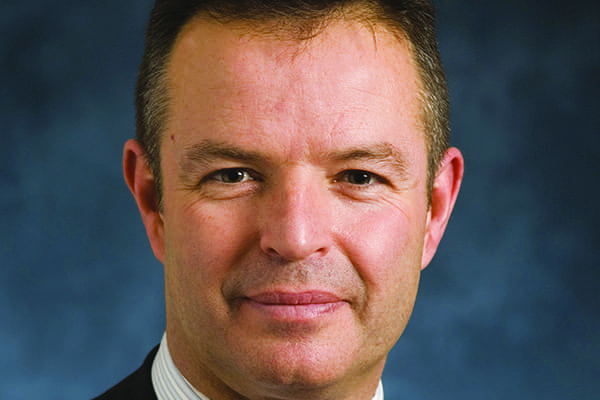 New research also suggests that e-cigarettes may change the bacterial make-up of cells in the mouth. "There is less beneficial bacteria," says Dr. Burry. "This potentially raises very serious concerns."
For individuals using e-cigarettes or considering their use, it's essential to be armed with reliable information. "You need to weigh the risks versus the benefits," says Dr. Burry. "The risks are not fully known at this time."
You should also let your dentist know if you use e-cigarettes, he adds. "It's helpful for your dentist to understand your daily habits and how they may affect your oral health."
E-cigarettes: Fast Facts
The 2015 Canadian Tobacco, Alcohol and Drugs Survey found that 13 per cent of Canadians aged 15 and older—3.9 million Canadians—have tried an e-cigarette, an increase from 9 per cent in 2013.
One in four young people aged 15-19 have tried an e-cigarette.
The federal government has introduced amended legislation, the Tobacco and Vaping Products Act, to regulate vaping products as a separate class. The legislation, now before the Standing Committee on Health, will regulate the manufacture, sale, labelling and promotion of vaping products and would include provisions such as restricting sales to youth; restricting certain flavours, like candy, that appeal to youth; and ensuring measures such as child-resistant packaging to help protect children.