Getting to know Michael de Adder
Michael de Adder gently pokes fun at the foibles and eccentricities of Nova Scotians in his recent bestselling book of cartoons called You Might Be from Nova Scotia If… The winner of six Atlantic Journalism Awards and two national editorial cartoonist awards—one from the Canadian Association of Editorial Cartoonists and one from the American—de Adder is one of Canada's most-read editorial cartoonists. Saltscapes spoke to de Adder about his childhood in New Brunswick, supportive teachers and the traits that make a great political cartoonist.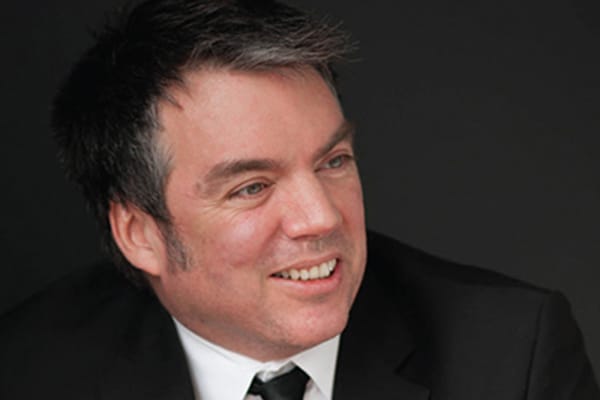 Q You live in Halifax, but grew up in Riverview, NB and graduated from Mount Allison. What's your citizenship?
A Nova Brunswicker. My mother is from Westville, my father from Kentville. I spent a lot of time going to Pictou County and Kentville for summers and winters.
Q Were members of your family artistic?
A My grandfather drew hunting scenes with a ballpoint pen on cardboard. He drew all the time. He was a hunter/fisherman, a jack-of-all-trades.
Q What's the source of your interest in politics?
A I come from a political family. My mother was a Liberal, nuts about Trudeau. My father was a Conservative, hated Trudeau. My mother let me stay up and watch the 1980 Quebec referendum. I remember arguments about politics, but they were always joking conversations.
Q What personality traits make for a good political cartoonist?
A The best traits aren't necessarily those you want as a human being. You need to be quick to be angered at things. It's my job to be annoyed. The cartoons complain for me, so when I'm hanging around with a bunch of friends, I don't talk politics. When I'm not doing my job, I'm less annoyed.
Q What are your earliest memories of drawing?
A My mother always said I could draw a train when I was four years old. I never had a pencil very far from my hand. At a very young age, I remember people calling me an artist. I didn't know what artist meant, so I'd get mad at them.
Q Did teachers encourage you to go into the arts?
A It was always something I could possibly do, but I was discouraged. A teacher in junior high said I should become a plumber. One teacher, Ken Frost in high school, really encouraged me to be an artist, to paint. Part of the reason why I do what I do was because of him.
Q When did you start drawing political cartoons?
A Mount Allison has a school newspaper, The Argosy. The editor asked if I was interested in drawing cartoons. I did that for about a year then in 1988, when the free trade debate was going on, I did a cartoon that appeared on every doorway and bulletin board on campus for the next two months. A professor who failed me out of a course had it on his doorway. That one moment probably led me to become a political cartoonist more than any other.
Q How did You Might Be From Nova Scotia If… come about?
A John MacIntyre, a book publisher in Lunenburg, did a successful book called You Might Be from Saskatchewan If… He got an artist and a writer to put that book together. He called me to be the artist. I said I don't do just the artist. I said I'd think about it if I wrote and drew it. He said yes.
Q What's next?
A I'm working on another book, You Might Be from New Brunswick If… It's possible to do Newfoundland. I wrote the Nova Scotia book, but I'd need to compile the Newfoundland book. You can't tell Newfoundlanders what it's like to grow up in Newfoundland.