WALK INTO THE farmers' market in Yarmouth and your senses come alive—a lively band plays in the corner and the delicious food smells waft through the air amidst the sounds of happy community chatter.
The market has more than 40 vendors but I immediately make a beeline for Eel Lake Oysters, one of my favourite oyster purveyors in Nova Scotia. There's at least one cheese producer; lots of jam and jelly makers, of course, as well as vegetable farmers.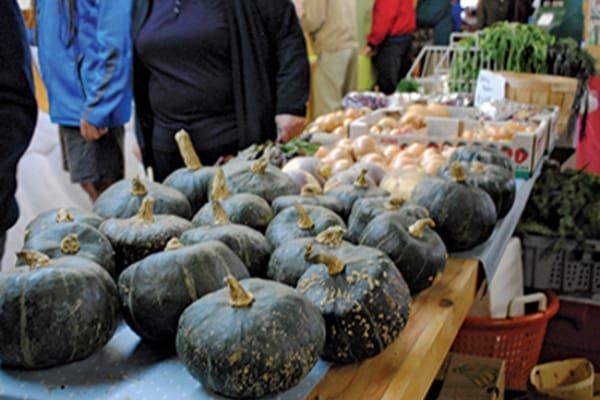 I spend time talking with chef Gary Kent, who makes three sauces, Garlico, Burger Bomb and Curry Luv, under the Vincent Dressings label.
The market is at 15 Hawthorn Street, in the historic district, and runs year-round on Saturdays from 9am to 1 pm. From June to September a second, mid-week market runs on Wednesdays, 1pm to 5pm. ~Alain Bossé