A supper party fit for… an Atlantic Canadian food champion
One of the first times I met Marie, when I came to work at Saltscapes 10 years ago, she told me she was famous for her fudge. "That and the centrefold," she quipped, before I had time to ask if it was brown sugar or divinity. Turns out a story on Marie in the now-defunct Homemakers magazine featured her photo across its two opening pages—"in the gutter," she explained gleefully. (In any case, she had me at "fudge.")
As many readers will know, our beloved founding food editor died March 15 at home in Halifax; she had lung cancer. Here is one last Marie's Menu, her hallmark feature in our Kitchen Party section for several years, with a handful of her recipes to define a perfectly Atlantic Canadian supper—which of course was Marie's passion, her stock in trade.
So, dear reader, help yourself to a glass of regional wine or local craft beer, and pull up a chair.
For our salad, on the menu is Broccoli-Carrot Slaw. Readers loved it, Marie wrote in a retrospective piece in our 10th anniversary issue, May/June 2010. "One of the reasons it's popular," she had said off the record, "is that it has three ingredients… who says good food has to be fussy?" Who indeed, I offered.
Next up we have Steamed Brown Bread. "The favourite accompaniment to the Saturday night supper of baked beans was brown bread," Marie wrote in her seminal cookbook, Out of Old Nova Scotia Kitchens. "Some preferred it baked, while others thought the only way was to steam it." Steaming was a carry over from when most folks didn't have ovens; the result is moist and flavourful.
The main course, as you may have guessed, is Traditional Atlantic Canadian Baked Beans. Marie loved her beans, if in moderation. "Is there a better meal," she wrote in the March/April 2007 issue, "whether served on a Saturday or any other day of the week? (Note: I said any day, not every day.)"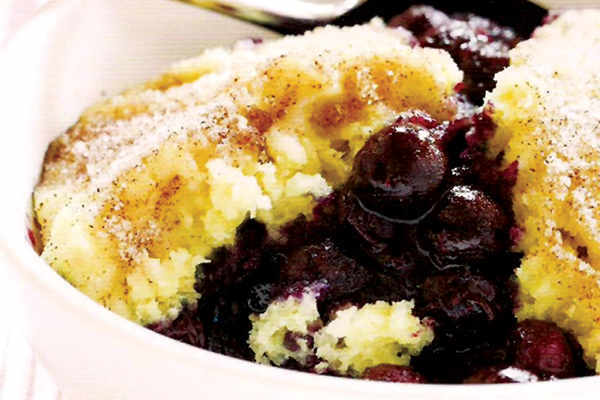 In fact, for all of Marie 's attention to food heritage, what she really loved was life, in all its weird and fun, wonderful and provocative colorations. "Those who know me know that I am always looking for recipes out of the norm," she wrote in July/August 2008. "Find something unique and delicious, and get people talking.
"Why else would I have chosen to serve roast chicken with a popcorn stuffing? Or offer a baked beans cake?"
On other occasions she read the Halifax phone book to find food-related surnames; devised a chocolate menu for the whole family; provided recipes for Grizzlenuckles, Scratch-Me-Back Cookies, Hoffle Poffle, Cherry Pizza, and not least of all, Coleslaw for a Crowd (up to, say, 120 people).
It's been said that people read recipes more for inspiration and for narrative than to improve proficiency in meal preparation, but Marie offered both. She anchored our community.
But I digress. Now that we've mopped up the last of the beans with a thick slice of brown bread, and talked about food culture—did I mention Marie loved to get people talking?—it's time for Blueberry Grunt, and a good cup of tea.
Back to the fudge. "We call it Nana's Fudge," says her son Frank. Marie had told him this past Christmas that she didn't feel like making it, so he showed up at her door with the ingredients and asked her to show him how to make it. (Although Marie was surely not a stickler for rules, she apparently insisted he wear an apron over his suit, and wash his hands.)
A sweet legacy, to be sure. And with that, dear hearts, our supper party comes to a close.
Recipes