Summertime berries are...delicious
In PEI, agriculture is a huge part of our communities, and in early summer nothing gets us Islanders quite as excited as the first harvest of fresh, PEI strawberries.
For me, this excitement started at a very young age when I would visit my grandparents in western PEI. Regardless of what we had as a main course, I always made sure to leave room for my grandmother's dessert…strawberry shortcake.
It was no surprise that, a few years later, the first job I ever had was picking strawberries at a farm just east of Charlottetown. The work wasn't easy and the days started early, but the ability to pop a juicy, ripe strawberry in my mouth as I worked was a delicious reminder that it was all very much worth it.
As a chef now, every year when I see folks taking home fresh PEI strawberries to make jams, jellies, or that beloved strawberry shortcake, I'm reminded of those early mornings spent bent over in search of that beautifully red, perfectly ripe strawberry that may just be hiding underneath a few leaves.
This extremely simple, very delicious, and gluten-free friendly cheesecake recipe is perfect for serving at a family gathering or entertaining at home with friends.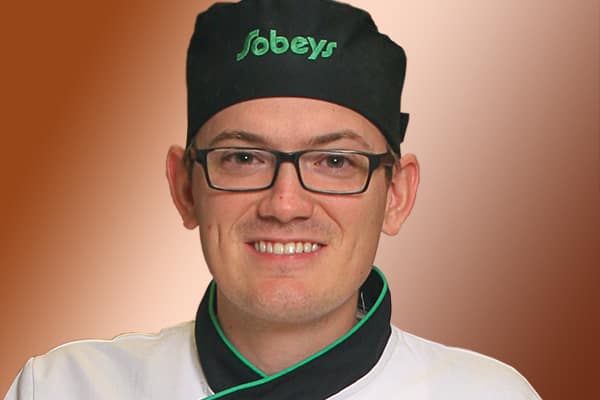 Recipe