The DIY approach doesn't always work when researching roots
Dagwood Bumstead is one of the best known comic strip characters. He, his wife Blondie, their two perennially teen-aged children and their dog Daisy, have changed little in decades. As well as making sandwiches from an astounding number of ingredients, Dagwood's passion is playing Mr. Fixit. He crawls under the sink to fix a leaky pipe and in just a panel or two a plumber is called to repair the damage.
In genealogical research the consequences of acting like Bumstead aren't so serious. Still, tackling historical records with a know-it-all attitude can lead to unwanted outcomes. Joseph Allen, Sr., is father of Joseph Allen, Jr., right? Not necessarily. Tags were often attached to two men of the same name simply to tell them apart. One might have been the uncle or older cousin of the other, so he was referred to as "Sr." I have seen members of the Archibald family referred to as David the fifth or Samuel the fourth so people could distinguish which of several a man was.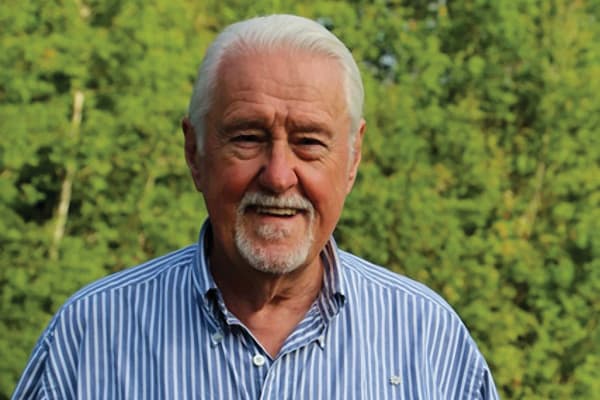 Tricky terminology
In a will, an older testator might refer to his "nephew" only to have research reveal the heir was, in fact, a grandson. Courtesy appellations, such "Uncle Stephen" or "Aunt Helen," were used for respected relatives and even some unrelated adults.
Lots of old documents are hard to make out. When so many young adults can't read modern handwriting without help, imagine the headaches inherent in a document two centuries old. Add in the fact that literacy levels were low, and that spelling wasn't standardized until quite recent generations, and you can anticipate trouble.
A great many amateurs are derailed when they encounter a church record or document written in another language. Latin, French, German and Gaelic are a distinct probability in the Maritimes, where Acadians, Highlanders, Rhinelanders and Swiss formed some of the oldest population groups.
Navigating the path
There are many potential stumbling blocks awaiting those who take the Dagwood approach to family tree research but it is in the less expected avenues of digging where the celebrated "brick wall" is reached. An experienced genealogist knows ways around those road blocks.
At the outset, most people take the well-traveled genealogical road, browsing websites and poring over the printed pages of local histories and indexed collections of records. Milestones on the way can be ticked off, one by one: vital records, census, deed, probate, church, cemetery, and newspapers. You should certainly look at all of these records; to get the most out of them, examine every entry that interests you. Copy the names and other information besides the main event. X married Y on such a date. Who were the witnesses? What does that "w" mean beside the name of one party? In the graveyard don't be satisfied by copying the one stone you wanted. If it is not a place you will conveniently revisit, make a tic-tac-toe pattern on your page, with The Grave in the central square. Then note who is buried in each of the adjacent eight spots. They may turn out to be related. In a death record, notice who was the informant and the cause(s) of death. Experienced people have learned these lessons, perhaps the hard way.
You will need help when you hit a stubborn brick wall, whether the barrier is handwriting, language, terminology, interpretation, or simply having someone knowledgeable produce order from the chaos of what has been learned. What's more, a professional may know about and know how to use classes of records that beginners seldom consider. Have you gone into chancery court records, intestate estate papers, land grant petitions, inquests, divorces, and so forth? These exist and may hold crucial information, but they can challenge anyone not well versed in such things.
Don't become a Dagwood. Sometimes you need to call the plumber.
Dr. Terrence M. Punch is a Member of the Order of Canada. His latest book, Montbéliard Immigration to Nova Scotia, 1749-1752, has just been released in a revised edition and is available from www.genealogical.com.