During the height of the hippie movement in the mid-60s, many people mocked the health-conscious, nature-loving, establishment-questioning group that were often referred to as tree huggers, free spirits and flower children. Well, who's laughing now? It's taken a few years (40-plus) but many of us are catching up and realizing that these folks might have been a little ahead of their time!
Western medicine isn't always quick to recognize food as preventative or curing. But health-conscious folks in the 60s certainly knew of the medicinal value of some foods. I'm guessing many of them were making and/or drinking kombucha, a fermented tea that originated some 2,500 years ago in China, but is just now making its way into the dietary mainstream.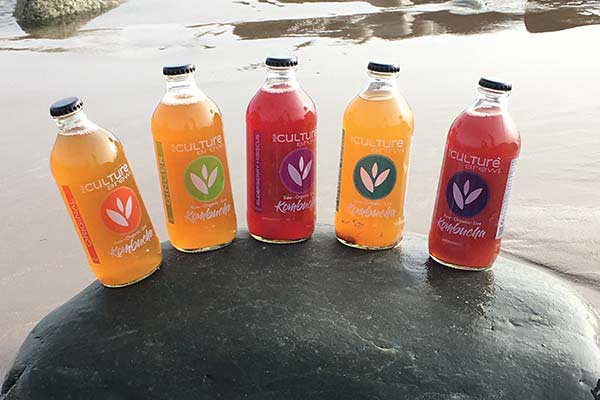 Kombucha targets us where we all live: in the gut. If there is a deficit of healthy gut bacteria, the whole digestive system suffers; one of the best ways to keep those good bacterial colonies thriving is with fermented foods or drinks! The taste of kombucha is actually quite delicious; it has a carbonated essence due to the fermentation process and a slightly sweet yet acidic taste which is surprisingly refreshing.
A holistic nutritional consultant named Teresa Topshee in Dartmouth, NS wanted to give her clients and family easier access to this "elixir of life" after hearing comments about how difficult it was to find in stores. Teresa, who refers to herself by the delightfully whimsical moniker of "booch brewer," decided that she wanted to help even more people by having her kombucha available at the Dartmouth Alderney Farmers Market "on tap." Her business, Pop Culture Brew Company, uses only organic products and sources them as locally as possible, changing with the seasons.
Teresa's kombucha is also available in many restaurants and health food stores throughout NS. The ultimate goal is to create a health and happiness movement by introducing Maritimers to this health drink, one batch of 'booch' at a time.